Welcome!
Raised and educated in Tulsa, Oklahoma, Carolyn Steele enjoyed a career in both journalism and commercial art before retiring to pursue a love of writing and genealogy. Writing in both the fiction and non-fiction genre, she has short stories published in seventeen anthologies and has won a number of awards, including being nominated for a Pushcart Prize.
Her writings reflect a childhood steeped in Civil War history and Indian lore. Her first historical fiction novel, Spirit of the Crow, was released March 2017.
Combining her knowledge of storytelling and genealogy, Carolyn presents a variety of programs designed to inspire others to commit family stories to paper and authored the book, Preserving Family Legends for Future Generations, a 2010 First Place winner for Heartland New Day Bookfest. Carolyn delights in her two beautiful daughters, two lively grandsons, and a host of grandpuppies.
Contact the author at mcarolyn.steele@cox.net.
---
Books by M. Carolyn Steele
(Click a cover to read more...)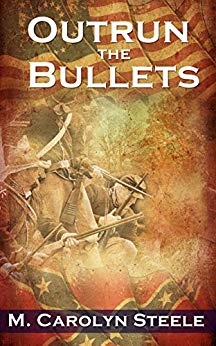 Be careful who you are friends with, for some could lead you to a bitter end.
While caring for the family farm and his widowed mother during the Civil War, Young Ebenezer Fears dreams of joining his older brothers in the Union Army. Confederate bushwhackers attack the homestead, stealing everything of value, and Ebby seeks revenge.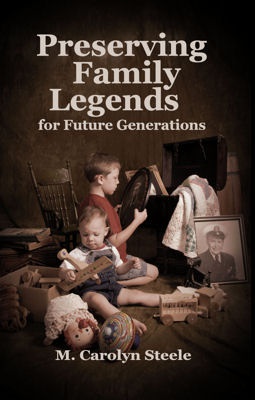 Become the family storyteller and keep ancestor stories alive for future generations
For those who yearn to put meat on the bones of long-ago ancestors and make them live again to tell their stories, M. Carolyn Steele's helpful book, Preserving Family Legends for Future Generations, will lead genealogists from the beginning steps of crafting a story through the final step of publishing it for family enjoyment.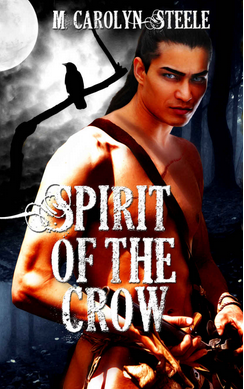 Sometimes the best place to hide is in plain sight
When half-breed, John McGregor, is caught up in the Creek Indian removal of 1836, he thinks he has found the perfect place to hide from the authorities. That is, until a scream awakens a dark memory.
Known to the Indians as One-Who-Gives-No-Chance, he intercedes with the soldiers for a young woman in the throes of labor. The birth of this infant begins the redemption of John McGregor as he seeks to escape past demons and find his place in the new frontier of Indian Territory.